It's been a long week. Looking forward to the weekend.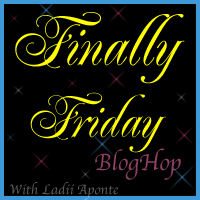 Now The Rules
-Grab the Button Post it in todays Blog Post
-Follow Me and my Co-Host Ladii( Be aware her blog is not all Mommy and some posts are not Mommy Blog approved!)
-No Give aways
-Follow any one who follows You
- If you are a new follower leave a comment so we can return your follow
Thats It!